The 1939 Society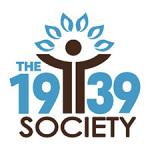 Since its establishment in 1993, the UCLA Alan D. Leve Center for Jewish Studies has presented high quality academic programming in Holocaust studies through support from the 1939 Society, a community of survivors, their relatives, and friends.
Between 2007 and 2010, the Center was the home for a major award from the Andrew W. Mellon Foundation.  Beginning with a focus on understandings and representations of the Holocaust in American literature and culture the UCLA/Mellon Program on the Holocaust in American and World Culture, supported a significantly broader array of activities, including:
Comparative literary and cultural approaches to the Holocaust
The evolution of knowledge of, and disciplinary approaches to, the Holocaust
The near destruction and revival of Yiddish language, literature and historiography
The "universalization" of the Holocaust and its relation to other instances of genocide
The Center remains deeply committed to continuing a critical engagement of the manifold dimensions of genocide and Holocaust studies through first-rate research, teaching, programming, library holdings and service learning.
Holocaust Studies Events 2021-2022
Marianne Hirsch (Columbia University) with Michael Rothberg (UCLA)
March 17, 2022
This talk considers how the vulnerable times of the Covid-19 pandemic prompt a rethinking of trauma and memory studies, and of their temporalities. Scholars and artists involved in memory studies have displaced the linear time of progress with the recursive temporalities of traumatic return. How has the enlarged and suspended present we are living now, and our ever more uncertain and delayed future, prompted us to rethink earlier painful histories and their after-effects? This talk considers several recent post-Holocaust photo-based art projects that allow us to theorize the "liquid time" of possibility and repair.
Etta and Milton Leve Scholar-in-Residence Lecture
The 1939 Society Lecture in Holocaust Studies
Marianne Hirsch (Columbia University) with Michael Rothberg (UCLA)
March 17, 2022
The Zip Code Memory Project seeks to find community-based ways to memorialize the devastating losses resulting from the Coronavirus pandemic while also acknowledging its radically differential effects on Upper New York City neighborhoods. Through a series of art-based workshops, public events, social media platforms, and a performance/exhibition at the Cathedral of St John the Divine, community members participate in building networks of shared responsibility and belonging.
Etta and Milton Leve Scholar-in-Residence Seminar
The 1939 Society Lecture in Holocaust Studies
Max Silverman (University of Leeds) moderated by Michael Rothberg (UCLA)
March 3, 2022
Watch Max Silverman's lecture, "Thinking In Dark Times: Zygmunt Bauman's Modernity and the Holocaust and the Art of the Invisible." In this talk, Silverman reappraises Zygmunt Bauman's controversial publication to suggest that, despite the title of the book, its major focus is not on the racial genocide of the Jews, but rather a different (though overlapping) history concerning the assault on the human qua human.
The 1939 Society Lecture in Holocaust Studies
Wendy Lower (Claremont McKenna College) with Jared McBride (UCLA)
January 27, 2022
Wendy Lower's presentation will explore why perpetrators, bystanders and victims who bore witness to the genocide and sought to document it, all turned to the power of the photograph. The magnitude of the events challenged comprehension, and capturing it on film was intended to serve as a testament of the extreme. The photograph as a form of testimony will be analyzed based on Lower's deeply researched case study of one atrocity photograph taken in 1941 at a mass shooting in Miropol, Ukraine. The history of this object–as it passed from the photographer's hands to postwar KGB investigators, then to post-Soviet human rights activists, journalists, historians and to curators at the US Holocaust Memorial Museum–demonstrates the agency of a visual document, first as it was created by the photographer, then utilized by prosecutors and historians to interrogate other sources and collect more testimony, and finally to memorialize Jewish victims murdered in the Holocaust by bullets. Lower's presentation will draw on a variety of sources (wartime letters, Nazi documents, oral histories, postwar statements, Yad Vashem's Pages of Testimony, topographical surveys of mass graves in Ukraine, and photographs). It will stress the historical agency of the photograph during and after the Holocaust, and the value of understanding testimony in its visual form.
The 1939 Society Lecture in Holocaust Studies
Susanne Knittel (Utrecht University) with Michael Rothberg (UCLA)
November 8, 2021
The term perpetrator is an 'essentially contested concept;' the field of its contestation is perpetrator studies. The recent turn to the perpetrator poses fundamental challenges to the adjacent field of memory studies, which has been largely informed by the figures of the victim and the witness. In this talk I will explore how thinking about perpetrators affects the way we talk about memory and commemoration and how the inherent contradictions of the term perpetrator can be made productive for an understanding of how we remember acts of genocide and other forms of collective violence.
The 1939 Society Lecture in Holocaust Studies
A. Dirk Moses (UNC at Chapel Hill) & Michael Rothberg (UCLA)
September 30, 2021
Genocide is not only a problem of mass death, but also of how, as a relatively new idea and law, it organizes and distorts thinking about civilian destruction. Taking the normative perspective of civilian immunity from military attack, A. Dirk Moses argues that the implicit hierarchy of international criminal law, atop which sits genocide as the 'crime of crimes', blinds us to other types of humanly caused civilian death, like bombing cities, and the 'collateral damage' of missile and drone strikes. Talk of genocide, then, can function ideologically to detract from systematic violence against civilians perpetrated by governments of all types. The Problems of Genocide contends that this violence is the consequence of 'permanent security' imperatives: the striving of states, and armed groups seeking to found states, to make themselves invulnerable to threats.
The 1939 Society Lecture in Holocaust Studies
Holocaust Studies Events 2020-2021
March 4, 2021
In this workshop, we discussed the state of African research and archival collecting on the subject of the Jews of West and Sub-Saharan Africa and their many complex cultural, spiritual, and economic engagements. We also reflected on the emerging interest among many African scholars in the history of Nazi and Vichy race laws, forced labor, and internment in West Africa and Sub-Saharan Africa—as well as the arena of Holocaust studies more generally. This program assembled a group of scholars from Morocco, Ghana, Mauritania, Senegal, Nigeria, and Mali in conversation with each other and scholars from the United States, Europe, and Israel to address the place of Black African Jewish history within the wider corpus of Jewish studies and the place for Jewish/Holocaust studies in West and Sub-Saharan African studies.
Laura Levitt (Temple University) with Aliza Luft (UCLA)
April 12, 2021
The Leve Center's 1939 Society Book Talk in Holocaust Studies features Prof. Laura Levitt (Temple University) discussing her new book, The Objects that Remain, which weaves together personal memoir with a fascinating examination of the ways in which the material remains of violent crimes inform our experience of, and thinking about, trauma and loss. Considering artifacts in the United States Holocaust Memorial Museum and evidence in police storage facilities across the country, Levitt's story moves between intimate trauma, the story of an unsolved rape, and genocide. In discussion with Prof. Aliza Luft (UCLA), she explores what it might mean to do justice to these violent pasts outside the juridical system or through historical empiricism and how we think about evidence from violent crimes and other highly traumatic events.
The 1939 Society Book Talk in Holocaust Studies
Geneviève Zubrzycki (University of Michigan) with Michael Rothberg (UCLA)
January 26, 2021
Twenty years after the publication of Jan T. Gross' book Neighbors, which told the story of a the 1941 pogrom in Jedwabne, during which ethnic Poles tormented and murdered their Jewish neighbors, Poland is sharply divided over the history of World War II and the role Poles played in the Holocaust. While a significant portion of Polish society accepts responsibility and is engaged in collective soul-searching, others are denying Polish participation. Holocaust memory is politicized and speech on Polish participation in the Holocaust curtailed and liable to criminal. Professor Zubrzycki will discuss how the fall of communism, Polish nationalism and the politics of memory are related in today's Poland.
The 1939 Society Lecture in Holocaust Studies
Simon Levis Sullam (Ca'Foscari University of Venice) with Marla Stone (Occidental College)
October 7, 2020
Simon Levis Sullam in conversation with Marla Stone will explore the role of Italians – from members of the Fascist Party, police and military forces to everyday citizens – in the Holocaust and meditates on how their involvement became obscured in the postwar era.
Sponsored by the UCLA Alan D. Leve Center for Jewish Studies
Viterbi Family Program in Mediterranean Jewish Studies
Holocaust Studies Events 2019-2020
Mikhal Dekel (CCNY)
November 21, 2019
Beginning in September 1941 and throughout the war, Central Asia and Iran became places of refuge to hundreds of thousands of Jewish and Catholic Polish citizens. Mikhal Dekel, whose father was a child refugee in Tehran, will recount the research and writing process of this epic yet relatively unknown Holocaust story, told in her new book Tehran Children: A Holocaust Refugee Odyssey. She will discuss the circumstances that brought her father and hundreds of thousands of others from Poland to the Soviet interior, Central Asia, Iran, India and Palestine and talk about the refugees' experiences in each locale and the mutual impact of refugees and host countries on each other.
The 1939 Society Lecture in Holocaust Studies
Omer Bartov (Brown University)
January 23, 2020
For more than four hundred years, the Eastern European border town of Buczacz – today part of Ukraine – was home to a highly diverse citizenry. It was here that Poles, Ukrainian, and Jews all lived side by side in relative harmony. Then came World War II, and three years later the entire Jewish population had been murdered by German and Ukrainian police, while Ukrainian nationalists eradicated Polish residents.
In his talk, Omer Bartov explains how ethnic cleansing doesn't occur as is so often portrayed in popular history, with the quick ascent of a vitriolic political leader and the unleashing of military might. It begins in seeming peace, slowly and often unnoticed, with the culmination of pent-up slights and grudges and indignities. The perpetrators aren't only sociopathic soldiers. They are neighbors and friends and family. They are also middle-aged men who come from elsewhere, often with their wives and children and parents, and settle into a life of bourgeois comfort peppered with bouts of mass murder.
The Annual 1939 Society Lecture in Holocaust Studies