The 1939 Society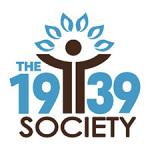 Since its establishment in 1993, the UCLA Alan D. Leve Center for Jewish Studies has presented high quality academic programming in Holocaust studies through support from the 1939 Society, a community of survivors, their relatives, and friends.
Between 2007 and 2010, the Center was the home for a major award from the Andrew W. Mellon Foundation.  Beginning with a focus on understandings and representations of the Holocaust in American literature and culture the UCLA/Mellon Program on the Holocaust in American and World Culture, supported a significantly broader array of activities, including:
Comparative literary and cultural approaches to the Holocaust
The evolution of knowledge of, and disciplinary approaches to, the Holocaust
The near destruction and revival of Yiddish language, literature and historiography
The "universalization" of the Holocaust and its relation to other instances of genocide
The Center remains deeply committed to continuing a critical engagement of the manifold dimensions of genocide and Holocaust studies through first-rate research, teaching, programming, library holdings and service learning.
Holocaust Events 2019-2020
Mikhal Dekel (CCNY)
November 21, 2019
Beginning in September 1941 and throughout the war, Central Asia and Iran became places of refuge to hundreds of thousands of Jewish and Catholic Polish citizens. Mikhal Dekel, whose father was a child refugee in Tehran, will recount the research and writing process of this epic yet relatively unknown Holocaust story, told in her new book Tehran Children: A Holocaust Refugee Odyssey. She will discuss the circumstances that brought her father and hundreds of thousands of others from Poland to the Soviet interior, Central Asia, Iran, India and Palestine and talk about the refugees' experiences in each locale and the mutual impact of refugees and host countries on each other.
The 1939 Society Lecture in Holocaust Studies
Omer Bartov (Brown University)
January 23, 2020
For more than four hundred years, the Eastern European border town of Buczacz – today part of Ukraine – was home to a highly diverse citizenry. It was here that Poles, Ukrainian, and Jews all lived side by side in relative harmony. Then came World War II, and three years later the entire Jewish population had been murdered by German and Ukrainian police, while Ukrainian nationalists eradicated Polish residents.
In his talk, Omer Bartov explains how ethnic cleansing doesn't occur as is so often portrayed in popular history, with the quick ascent of a vitriolic political leader and the unleashing of military might. It begins in seeming peace, slowly and often unnoticed, with the culmination of pent-up slights and grudges and indignities. The perpetrators aren't only sociopathic soldiers. They are neighbors and friends and family. They are also middle-aged men who come from elsewhere, often with their wives and children and parents, and settle into a life of bourgeois comfort peppered with bouts of mass murder.
The Annual 1939 Society Lecture in Holocaust Studies
May 14, 2020
The term perpetrator is an 'essentially contested concept;' the field of its contestation is perpetrator studies. The recent turn to the perpetrator poses fundamental challenges to the adjacent field of memory studies, which has been largely informed by the figures of the victim and the witness. In this talk I will explore how thinking about perpetrators affects the way we talk about memory and commemoration and how the inherent contradictions of the term perpetrator can be made productive for an understanding of how we remember acts of genocide and other forms of collective violence.
The 1939 Society Lecture in Holocaust Studies