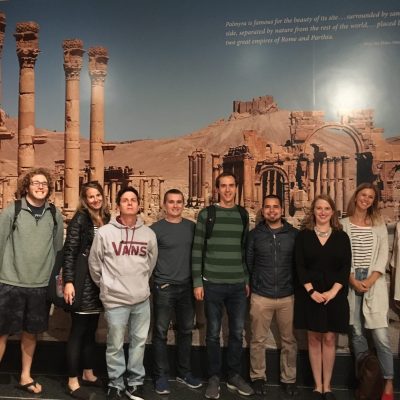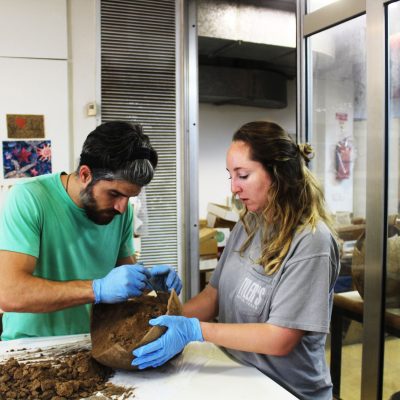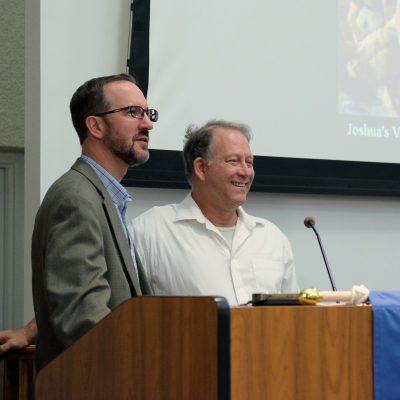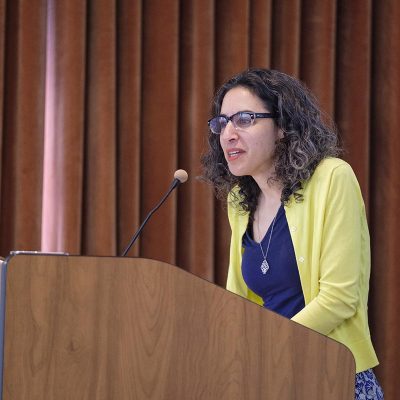 The Leve Center's commitment to the study of the Ancient Jewish world is borne of its decades-long collaborative relationship with the Department of Near Eastern Languages and Cultures (NELC). Indeed, long before the founding of the Leve Center in 1994, NELC was the progenitor of the Jewish Studies program, its founding Chair, Prof. Wolf Leslau – a Holocaust survivor and scholar of Semitic languages – the first UCLA professor to offer courses in the field.  NELC continues to administer UCLA's Jewish Studies Major/Minor program and offers courses in Hebrew language and literature, Rabbinics, Hebrew Bible, 2nd Temple Judaism, and Biblical Archaeology.
For over a decade, the Leve Center and NELC have partnered on two annual seminar series focused on the formation and interpretation of the Bible in the Ancient World, particularly in ancient Israel and early Judaism. The "Bible and the Ancient World Series" seminars have been some of our most popular and well-attended events and featured notable speakers including:
Ronald Hendel (UC Berkeley)
Stefan Beyerle (Universität Greifswald)
Mira Balberg (Northwestern)
Peter Machinist (Harvard)
Michael Fishbane (University of Chicago)
Susan Ackerman (Dartmouth)
John Collins (Yale)
Jeffrey Stackert (University of Chicago)
Joel Baden (Yale)
Mark Smith (Princeton)
Daniel Fleming (New York University)
The second series, supported by NELC and the UCLA Cotsen Institute of Archaeology, explores the "Archaeology of Ancient Israel" and has featured:
David Ilan (Hebrew Union College, Jerusalem)
Jennie Ebeling (University of Evansville)
Robert Mullins (Azusa Pacific University)
Lawrence E. Stager (April 2016)
Timothy Harrison (January 2017)
David Ilan (Nov. 2017)
Robert Mullins (April 2018)
Yuval Gadot (Nov. 2018)
Jennie Ebeling (Apr 2019)
Avraham Faust (Nov. 2019)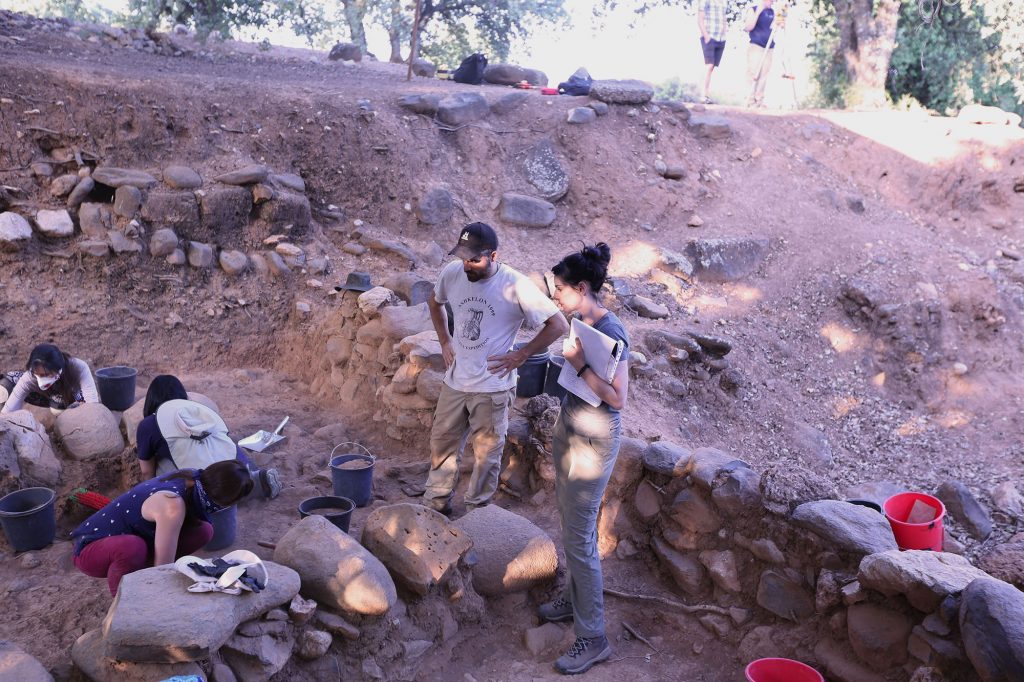 The Leve Center also offers supports to graduate students to conduct field world in the archaeology of Ancient Israel.  With the help of Leve Center scholarships, UCLA graduate students contributed significantly to the Jaffa Cultural Heritage Project, a multiyear research initiative led by Prof. Aaron Burke (Kershaw Chair of Ancient Eastern Mediterranean Studies at UCLA) between 2007 and 2017, which identified an Egyptian fortress and harbor dating back to the fifteenth century BCE. And, once it is safe to travel again, archaeological fieldwork will resume at a new site in Tel Dan (northern Israel), where a team of researchers from UCLA and Hebrew Union College in Jerusalem will be investigating the period of transition in the Eastern Mediterranean between Egypt's New Kingdom and the biblical monarchy of early Israel (roughly 1200 to 1000 BCE).
Read an essay by Prof. Burke about the Jaffa Project and his latest initiative, Turning Points
Graduate Student Awards in Archaeology and the Ancient Jewish World
2019-2020
Brian Donnelly Lewis (NELC)
2018-2019
Nadia Ben-Marzouk (NELC)
Jacob Damm (NELC)
Andrew Danielson (NELC)
Timothy Hogue (NELC)
2017-2018
Nadia Ben-Marzouk (NELC)
Danielle Candelora (NELC)
Jacob Damm (NELC)
Andrew Danielson (NELC)
Rosanna Lu (NELC)
2016-2017
Andrew Danielson (NELC)
Elizabeth Vandyke (NELC)
2015-2016
Lisa Cleath (NELC)
Jacob Damm (NELC)
Jody Washburn (NELC)
2014-2015
Melissa Ramos (NELC)
Jody Washburn (NELC)
The Leve Center also maintains a close partnership with the Center for the Study of Religion (CSR), which administers the interdepartmental Study of Religion major. In addition, CSR hosts seminars, lectures, and conferences that explore religious ideas, practices, and institutions, including both historical and contemporary Judaism, some of which the Leve Center has proudly cosponsored.
Learn more about the Center for the Study of Religion