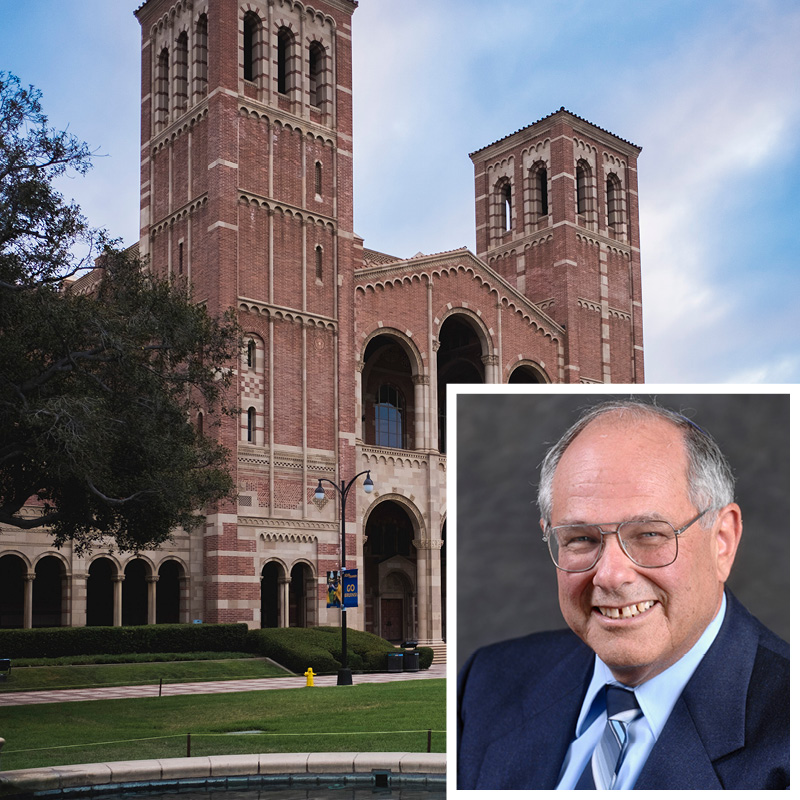 Rabbi, who is UCLA Law visiting professor, receives inaugural Leve Award
UCLA's Alan D. Leve Center for Jewish studies honored author and educator Rabbi Elliot Dorff with the organization's inaugural Leve Award Oct. 24 in Royce Hall.
Dorff, currently the rector of American Jewish University, distinguished professor of philosophy, and visiting professor in UCLA's School of Law is recognized for his significant public service and leadership in building bridges across diverse communities. The award was established as part of Alan D. Leve's 2015 endowment naming the Center for Jewish Studies.