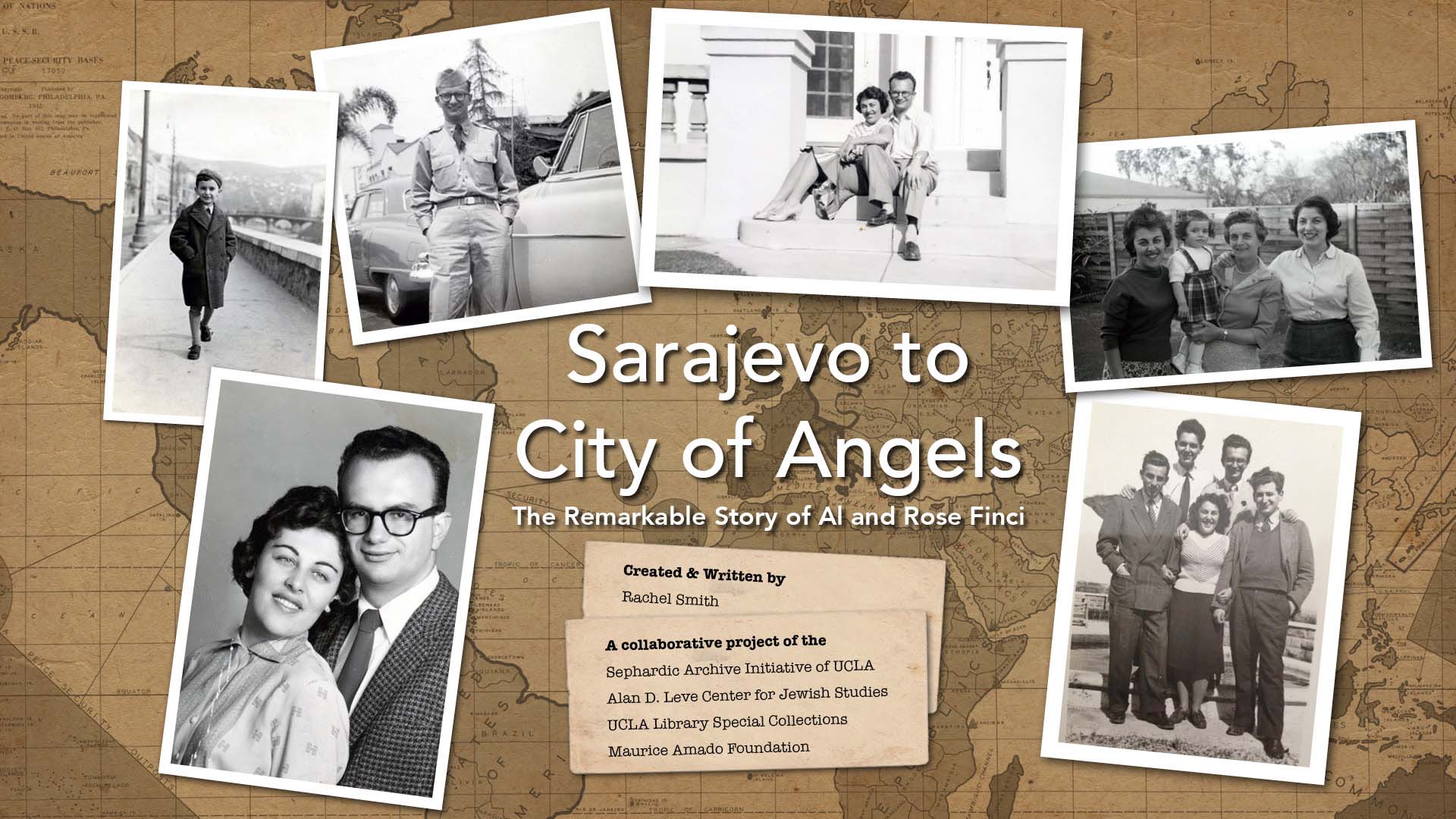 New digital exhibition "Sarajevo to City of Angels: The Remarkable Story of Al and Rose Finci"
Like the City of Angels itself, the Sephardic community of Los Angeles is internally diverse, with immigrant roots that stretch across the Mediterranean and Middle East and into Europe, South and Southeast Asia, and Latin America. In Autumn of 2020, the Sephardic Archive Initiative (SAI) will release a comprehensive digital exhibit celebrating one hundred years of Sephardic life in Los Angeles. The exhibit will document the diverse journeys Sephardim embarked upon en route to southern California, and explore the lives, families, institutions and cultures these Jews built within the urban fabric of Los Angeles. As we work towards that goal, we will share pieces of our research and works-in-progress by a variety of scholars here.
​
We are proud to present the first of these pieces, "Sarajevo to the City of Angels: The Remarkable Story of Al and Rose Finci," by Rachel Smith, a PhD candidate in the UCLA History Department and Lead Researcher of the SAI.
This digital exhibit traces the lives of Al and Rose Finci, who first met as children in Sarajevo but parted ways as their families fled the Nazi invasion during World War Two. Drawing on hours of interviews and documents and photographs from the Finci archives, Smith recounts their stories of survival, from interment in the Adriatic and northern Italy, fighting with the partisans in the forests of Croatia, and travelling across the Alps into Switzerland. Yet despite the war's many devastations and disruptions, Al and Rose's paths continued to cross in different countries and decades through a series of serendipities, their love blossoming into a marriage that has endured for over sixty years.
"Sarajevo to the City of Angels" weaves together Sephardic Jewish history, European history and personal biography to provide an intimate portrait of how the major political, social, and economic developments of the 20th century played out in the lives of individual families. By doing so, Smith shows how people experienced the uncertainty of shifting identities and territorial borders, the horrors of World War II, and the challenges and excitement of international migration and starting life anew.
This digital project is a collaboration of the UCLA Sephardic Archive Initiative, the UCLA Alan D. Leve Center for Jewish Studies, and UCLA Library Special Collections and received generous support from the Maurice Amado Foundation and the Sady Kahn Trust.