we are in it chronicles the stories and journeys of five Houston residents and their attempt to find refuge in the American metropolis. By combining tales of deportation with everyday defeats and resilience, the film identifies what lies beneath the surface of migrant and refugee realities and the unsettling need to move towards political and economic security. The film documents their personal archives–poetry and paintings of Baghdad, film clips of the Burmese diaspora, songs in Swahili–and their efforts to re-envisage a home amidst experiences of warfare, hardship, and alienation. Filmed over a period of two years, the film not only sheds new light on the political climate of global migration but also speaks to universal human values of compassion and belonging. For more info visit www.weareinitfilm.com.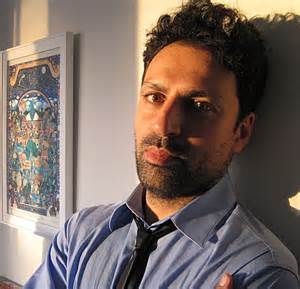 Yehuda Sharim (Rice University)
About the Speaker: Yehuda Sharim was born in Israel to immigrants from Iran and earned his Ph.D. from UCLA's World Arts and Cultures/Dance department. His dissertation chronicled the creation of Sephardic-Mizrahi identity in the run-up to Israel's creation. He also holds two master's degrees in performance studies: from Goldsmiths College—University of London and New York University. Today, Sharim is a Post-Doctoral Fellow at Rice University and will join the faculty at UC Merced as of July 2018.
Respondent: Ananya Roy (UCLA)
Sponsored by the
UCLA Alan D. Leve Center for Jewish Studies
Cosponsored by the
Institute on Inequality and Democracy at UCLA Luskin
UCLA Center for the Study of International Migration
UCLA School of Theater, Film and Television
UCLA Department of World Arts and Cultures/Dance