The UCLA Alan D. Leve Center for Jewish Studies invites undergraduate students to apply for scholarship funds to support research projects, internships or language study in any field of Jewish Studies.
Priority will be given to proposals with a connection to civic engagement and/or social ethics. Examples include proposals that would apply the lessons of the Jewish experience such as the Holocaust to contemporary issues or those that involve ongoing work with a community organization. For the purposes of this scholarship, research is broadly defined; it can therefore include traditional historical projects requiring library and archival research as well as creative endeavors such as museum exhibitions, interviews/oral histories, blogs, videos, social media and other digital media projects.
This support is made possible by the Sigmund and Hermine Frey Scholarship Fund for Undergraduate Students in Jewish Studies. UCLA undergraduates in all majors are eligible to apply as long as the project is focused in some way on Jewish Studies. Students must enroll in an SRP 99 course during summer session for two units and pay the campus fee.
Awards will be administered by the Undergraduate Research Center for the Arts, Humanities, and Social Sciences in the UCLA College, and overseen by the UCLA Alan D. Leve Center for Jewish Studies.
Amount: Up to $3,000 per summer or quarter. The award may affect a student's financial aid package. Consult your financial aid advisor.
Applications for the 2020-2021 academic year will be coming soon.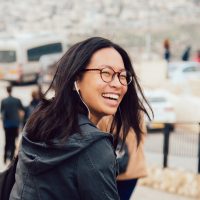 Joyce Chang [Mathematical Science] attended a Summer Ulpan at Hebrew University in Jerusalem to participate in an intensive Hebrew course.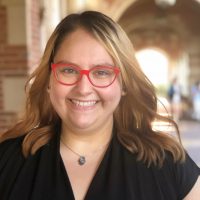 Alexandra Krantzler [Anthropology] traveled to Tel Aviv, Israel to do research on the relationship between language and gender at the Tel Aviv Municipal LGBT Center which will culminate in an honors thesis in Spring quarter 2019 in the Department of Anthropology's Lemelson Honors Program faculty.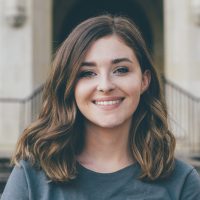 Alexandria Madison [English] participated in the Olive Tree Initiative and explored how different agriculturists within the region have approached cultivating land and water access as compared with Californian standards.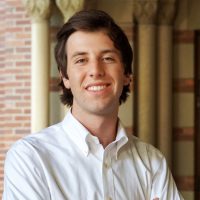 Bretton Stephenson [International Development Studies] participated in the Olive Tree Initiative and traveled to Washington D.C., New York City, Jordan, Israel, and the West Bank in order to meet with a wide variety of individuals with varying ties to the conflict.