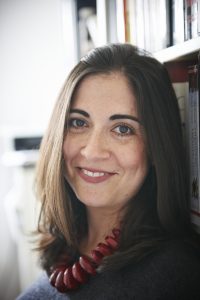 South Africa's system of Apartheid ('apartness' in Afrikaans) was formalized in 1948, just three years after the end of the Holocaust. For South African Jews, the recent genocide served as powerful currency in the debate about how to relate to local racist practices and ideas. In this talk, Shirli Gilbert will explore the diverse and sometimes unexpected ways in which the history of Jewish persecution, and especially the Holocaust, shaped Jews' attitudes to racism both during apartheid (1948-1994) and after the transition to democracy.
<h3>Shirli Gilbert (University of Southampton)</h3>
Shirli Gilbert is Professor of Modern History and Director of the Parkes Institute for Jewish/ non-Jewish Relations at the University of Southampton, UK. She obtained her D.Phil. at the University of Oxford and was a Postdoctoral Fellow in the Society of Fellows at the University of Michigan. Her publications include Music in the Holocaust (2005), From Things Lost: Forgotten Letters and the Legacy of the Holocaust (2017), and, with Avril Alba, Holocaust Memory and Racism in the Postwar World (forthcoming).
Moderator: Michael Rothberg (UCLA)
<h3>The 1939 Society Lecture in Holocaust Studies</h3>
Sponsored by the
UCLA Alan D. Leve Center for Jewish Studies
Cosponsored by the
UCLA Department of Germanic Languages