Book launch of the first English-language translation of Vitalis Danon's Ninette of Sin Street. Originally published in Tunis in 1938, this novella is Danon's best-known work, and one of the first Tunisian fictions written in French. Ninette is an unlikely protagonist; compelled by poverty to work as a prostitute, she dreams of a better life and an education for her son. Plucky and street-wise, she enrolls her son in the local school. In Danon's story, Ninette narrates her hard scrabble life to the headmaster of her son's school, a monologue that is funny, poignant, and subtly critical of the status quo. The book's editors will participate in a lively conversation about this historic work, its place within global and North African literature, and the history of Tunisian Jewry.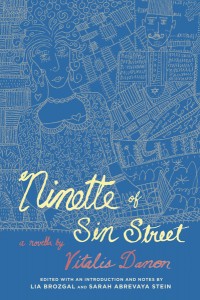 Ninette of Sin Street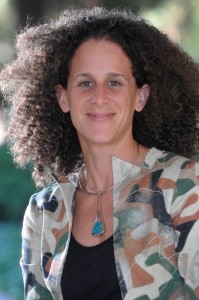 SARAH ABREVAYA STEIN (UCLA)
Sarah Abrevaya Stein is Professor of History and Maurice Amado Chair in Sephardic Studies at UCLA. Her recent books include Extraterritorial Dreams: European Citizenship, Sephardi Jews, and the Ottoman Twentieth Century (2016), Saharan Jews and the Fate of French Algeria (2014), and Sephardi Lives: A Documentary History, 1700-1950 (2014).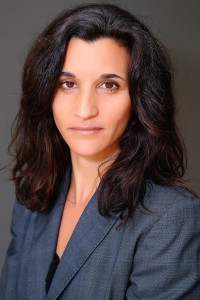 LIA BROZGAL (UCLA)
Lia Brozgal is Associate Professor of French and Francophone Studies at UCLA. She is the author of Against Autobiography: Albert Memmi and the Production of Theory (2013) and co-editor of Being Contemporary: French Literature, Culture and Politics Today (2016). Her work has been recognized by the American Council of Learned Societies, the University of California Presidential Grants, and the Camargo Foundation.
Moderator: Todd Presner
Discussant: Alma Heckman (UCSC)
Sponsored by the
UCLA Alan D. Leve Center for Jewish Studies
Cosponsored by the
UCLA Department of French and Francophone Studies
UCLA Department of History