Lecture explored how personal lives and history are interwoven. Drawing from his Baillie Gifford (Samuel Johnson) prize-winning book East West Street (Alfred Knopf/Vintage, 2016)—part historical detective story, part family history, part legal thriller—Sands connects his work on 'crimes against humanity' and 'genocide,' the events that overwhelmed his family during World War II, and an untold story at the heart of the Nuremberg Trial that pits lawyers Rafael Lemkin and Hersch Lauterpacht against Hans Frank, defendant number 7 and Adolf Hitler's former lawyer.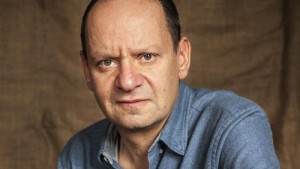 PHILIPPE SANDS (University College London)
About the Speaker: Philippe Sands is Professor of Laws and Director of the Centre on International Courts and Tribunals at University College London. A specialist in international law, he appears as counsel and advocate before many international courts and tribunals, including the International Court of Justice, the International Tribunal for the Law of Sea, the European Court of Justice, the European Court of Human Rights and the International Criminal Court. He is the author of sixteen books on international law and his latest book East West Street: On the Origins of Genocide and Crimes against Humanity (2016) was awarded the 2016 Baillie Gifford Prize for Non-Fiction.
Sponsored by the
UCLA Alan D. Leve Center for Jewish Studies
Cosponsored by the
UCLA Department of Germanic Languages
UCLA Department of History
Promise Institute for Human Rights at UCLA School of Law