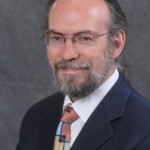 Welcoming Remarks with: Todd S. Presner (UCLA), Chaim Seidler-Feller (Hillel at UCLA), Kenneth Reinhard (UCLA), and Susannah Heschel (Dartmouth)
Aryeh Cohen (American Jewish University), "From JTS to Riverside Church: The Relationship Between Torah min Hashamayim and Heschel's Anti-war Activism" Introduction and Response by David N. Myers (UCLA)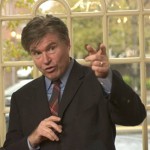 Cornel West keynote adress on Abraham Joshua Heschel
Introduction by David Theo Goldberg (UC Irvine),
followed by conversation with Susannah Heschel and Rev. James M. Lawson, Jr.
A theologian of extraordinary eloquence and poetic vision, Abraham Joshua Heschel (1907-1972) was also a key figure in social justice movements in the United States in the 1960s and early 70s, including the civil rights movement, the movement against the war in Vietnam, and the transformations of the Catholic Church known as Vatican II.
Born into a distinguished Hasidic family in Poland, Heschel received a traditional yeshiva education and studied for his Orthodox rabbinical ordination, before going on to study philosophy and theology in Berlin where he also received a liberal rabbinical ordination at the Hochschule für die Wissenschaft des Judentums. He escaped the Nazis and came to America in 1940 with the help of Hebrew Union College, teaching there until 1946, when he accepted a position at the Jewish Theological Seminary. Heschel was close friends with Martin Luther King, Jr., and participated in the 1965 march on Selma, in the front row with King, Ralph Bunche, and Ralph Abernathy.
Heschel's books have had immeasurable impact on both Jewish and non-Jewish thinkers.  Hence, this conference will feature talks by key figures in contemporary Jewish thought and practice, as well as Christian scholars and public figures. Panels will discuss Heschel and social justice, Heschel's poetry and spiritual practices, and the continuing urgency of his life and ideas today.
Convened by
Susannah Heschel
(Dartmouth) and
Ken Reinhard
(UCLA)
The Natalie Limonick Program on Jewish Civilization
in memory of Miriam Nisell Rose
Sponsored By:
UCLA Alan D. Leve Center for Jewish Studies
Cosponsored By:
UCLA Department of English
UCLA Center for the Study of Religion
UCLA Department of History
Ralph J. Bunche Center for African American Studies at UCLA
Hillel at UCLA