The 1939 Society Lecture in Holocaust Studies
"It was not only their own misfortunes that the refugees carried with them from land to land, from continent to continent," Hannah Arendt wrote, "but the great misfortune of the whole world." Shortly before her death, Arendt said that the real story of her generation of Jewish refugees from Nazism had yet to be fully understood. This lecture will return to Arendt's refugee years to show how her influential theories about rights, the human condition, and political life were forged through her understanding of statelessness as an existential condition.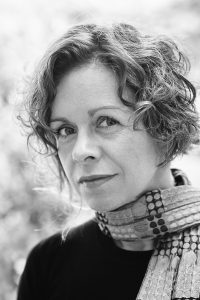 Lyndsey Stonebridge (University of Birmingham)
Lyndsey Stonebridge is Professor of Humanities and Human Rights at the University of Birmingham, England. Her latest books are Placeless People: Writing, Rights, and Refugees (2018) and The Judicial Imagination: Writing after Nuremberg (2011), Winner of the British Academy's Rose Mary Crawshay Prize. Her other books include: The Destructive Element (1998), Reading Melanie Klein (with John Phillips, 1998), The Writing of Anxiety (2007) and British Fiction after Modernism (with Marina MacKay, 2007). She is currently working on a large interdisciplinary project on refugee host communities in Jordan, Lebanon and Turkey and writing a short literary history of human rights, Writing and Right: Literature in the Age of Human Rights. She is a co-editor of Refugee History of OUP's Mid-Century series.
Moderator: Michael Rothberg (UCLA)
Sponsored by the
UCLA Alan D. Leve Center for Jewish Studies
Cosponsored by the
UCLA Department Comparative Literature