It is easy to dismiss advertising as simply the background chatter of modern life, often annoying, sometimes hilarious, and ultimately meaningless. But Kerri P. Steinberg argues that a careful study of the history of advertising can reveal a wealth of insight into a culture. In Jewish Mad Men, Steinberg looks specifically at how advertising helped shape the evolution of American Jewish life and culture over the past one hundred years.
Drawing on case studies of famous advertising campaigns—from Levy's Rye Bread ("You don't have to be Jewish to love Levy's") to Hebrew National hot dogs ("We answer to a higher authority")—Steinberg examines advertisements from the late nineteenth-century in New York, the center of advertising in the United States, to trace changes in Jewish life there and across the entire country. She looks at ads aimed at the immigrant population, at suburbanites in midcentury, and at hipster and post-denominational Jews today.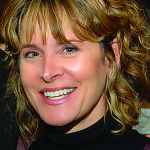 About the Speaker: Kerri P. Steinberg is an associate professor of art history at the Otis College of Art and Design in Los Angeles. Her Interests include visual culture, graphic design history, theory, design citizenship, advertising, and American Jewish visual culture. Steinberg has been an invited speaker at symposia and conferences on topics ranging from graphic design education to the branding and packaging of modern American Jewish identity.
Moderators: Todd Presner (UCLA) & Saba Soomekh (UCLA)
Sponsored by the
UCLA Alan D. Leve Center for Jewish Studies
Funding provided by the
NEH Endowment in Jewish Civilization