Various ideologies of the early 20th century foresaw an end for the journey of the Wandering Jew in the near future: Communists suggested that he would disappear with the dissolution of nations, Zionists believed that he would return home and no longer be a wanderer. The Wandering Jew has not disappeared from contemporary literature, among Jews and others. The most surprising may be the presence of this figure in a number of Israeli novels from the seventies to the recent years. This lecture will address those cases in their socio-cultural contexts.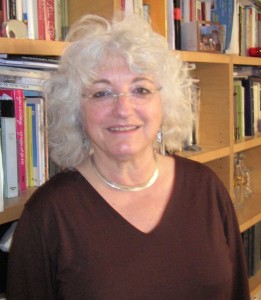 GALIT HASAN-ROKEM (Hebrew University of Jerusalem)
About the Speaker: Galit Hasan-Rokem has served as Max and Margarethe Grunwald Professor of Folklore and Professor of Hebrew Literature at the Hebrew University of Jerusalem where she now is Professor Emerita. She continues to serve as visiting professor and researcher at major institutions in Europe and USA. Hasan-Rokem studies folk literary, ethnographic and inter-cultural aspects of late antique Rabbinic literature; theory of folklore; the proverb genre; Jewish motifs in European folklore, especially the Wandering Jew; Israeli folklore. Publications include: Web of Life: Folklore and Midrash in Rabbinic Literature (2000), and Tales of the Neighborhood: Jewish Narrative Dialogues in Late Antiquity (2003); The Wandering Jew – Essays in the Interpretation of a Christian Legend with A. Dundes (1986); Companion to Folklore (2012) with Regina F. Bendix; Louis Ginzberg's Legends of the Jews: Ancient Jewish Folk Literature Reconsidered (2014) with Ithamar Gruenwald. She is a published poet and poetry translator as well as co-founder and founding member of editorial boards of several journals, among them: Jerusalem Studies in Jewish Folklore and Palestine-Israel Journal.
Sponsored by the
UCLA Alan D. Leve Center for Jewish Studies
Cosponsored by the
UCLA Y&S Nazarian Center for Israel Studies