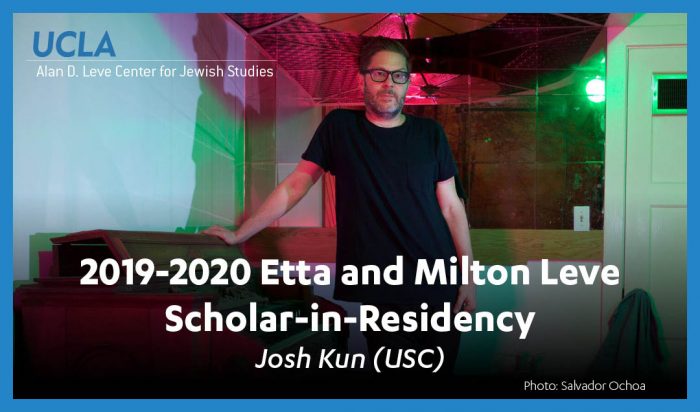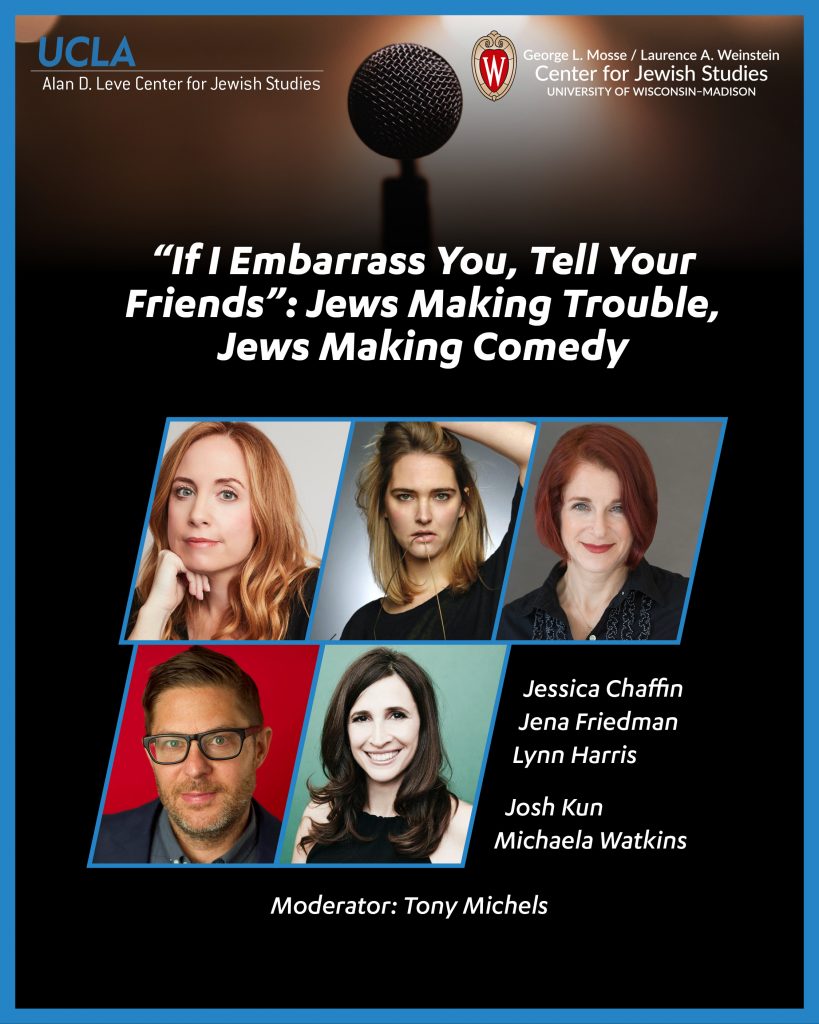 Kun joined American Jewish historian Tony Michels (UW Madison) and comedians Jessica Chaffin, Jena Friedman, Lynn Harris, and Michaela Watkins to discuss the outsized role that Jewish women have played as path-breaking comedic writers and performers. Together, they reflected on how comedy has changed in recent years, and what labels such as "Jewish comedian" and "female comedian" mean today. Watch their dynamic (and hilarious) conversation now.
Jewish Listening: A Reckoning
Josh Kun
In his public lecture, "Jewish Listening: A Reckoning"– reimagined as a radio essay — Kun will reflect on a lifetime of listening to music and explore what it means to be a Jewish listener, what it means to listen "as a Jew." In particular, he will re-visit writing from earlier in his career on the history of Jewish-American music in the context of contemporary debates across Israel and Palestine. Can listening change the meanings of Jewishness? How does music interrupt the equivalencies of identity? What happens when a "Jewish" listener is immersed in the music of Palestine? What new music, what new musical positions, emerge?
Acknowledgments:
With gratitude to Rasha Hilwi, Sulafa Zidani, Abed Hathot, Ussama Makdisi, Bashar Murad, David A. McDonald, Mark LeVine, Ceci Bastida, and everyone at the UCLA Alan D. Leve Center for Jewish Studies for their support of this work.
The Leve Center is delighted to welcome our 2019-2020 Etta and Milton Leve Scholar-in-Residence, Professor Josh Kun, Director of the USC Annenberg School of Communication, Professor of Communication and Journalism, and Chair in Cross-cultural Communication. His books include Audiotopia: Music, Race, and America (2006), which won an American Book Award, Songs in the Key of Los Angeles (2013), The Tide Was Always High: The Music of Latin America in Los Angeles (2017), and The Autograph Book of L.A.: Improvements on the Page of the City (2019). His writing has appeared in The New York Times, Los Angeles Times, The New Yorker, and The Los Angeles Review of Books, and he serves on the editorial boards of Public Culture, Journal of Popular Music Studies and the Music Research Annual. As a curator of public humanities projects, he has worked with the Los Angeles Public Library, the Getty Foundation, the California African American Museum, SFMOMA, the Grammy Museum, and LACMA.  He also co-curates CALA Crossfade Lab and directs the Popular Music Project of the Norman Lear Center. For these accomplishments and more, Kun has been awarded the MacArthur Fellowship (2016) and the Berlin Prize (2018).
Kun describes his work as being interested in, "what music can tell us about the past, how it helps us survive the present, and how it can help people imagine new futures." Bridging traditional scholarship, public humanities, and performance, he uses seemingly mundane cultural remnants – album covers, menus, and, most recently, autographs – to reveal expansive historical narratives.  He does so across multiple modes, including his weekly radio show, reflecting, as with his scholarship, that the arts and popular culture can be powerful conduits for cross-cultural exchange.